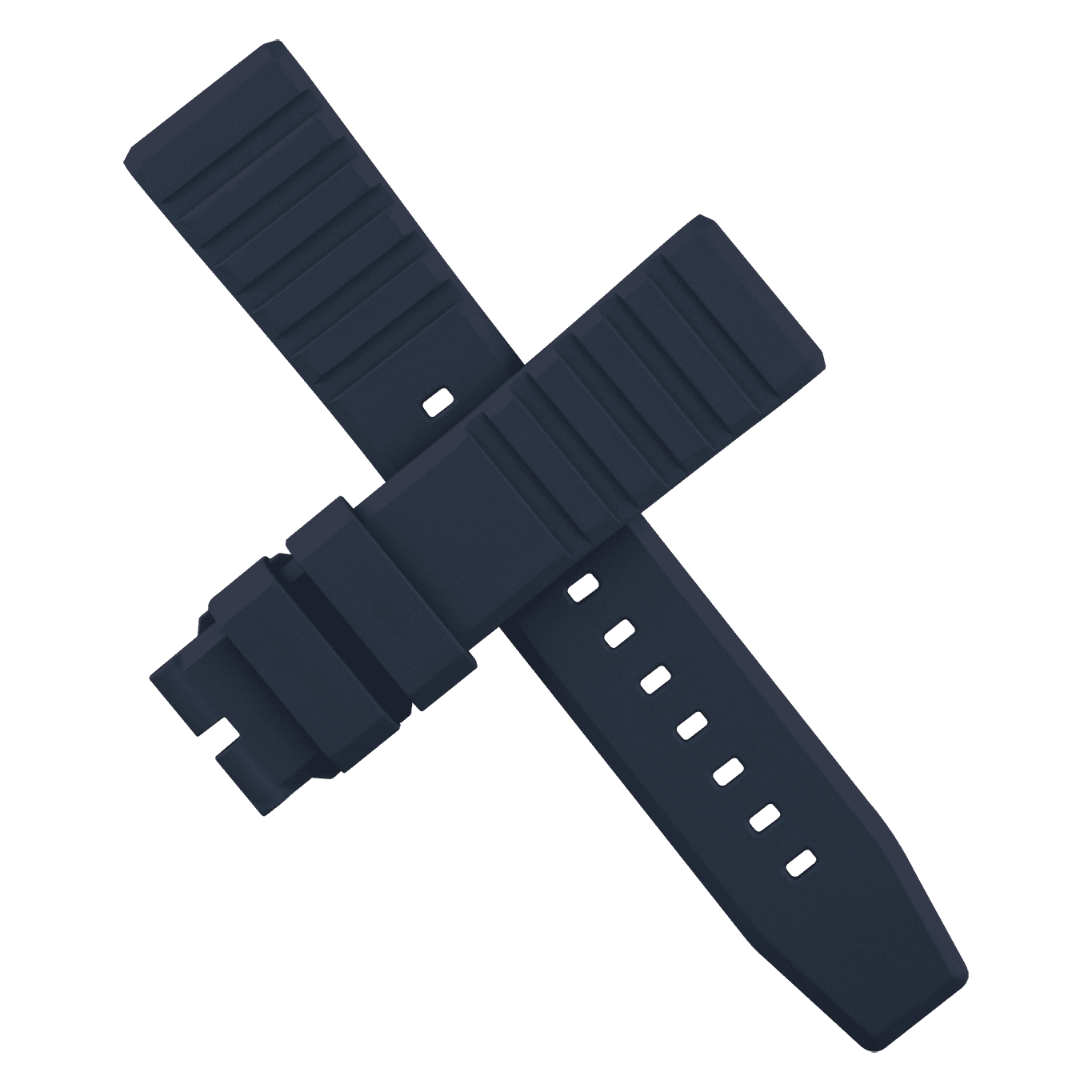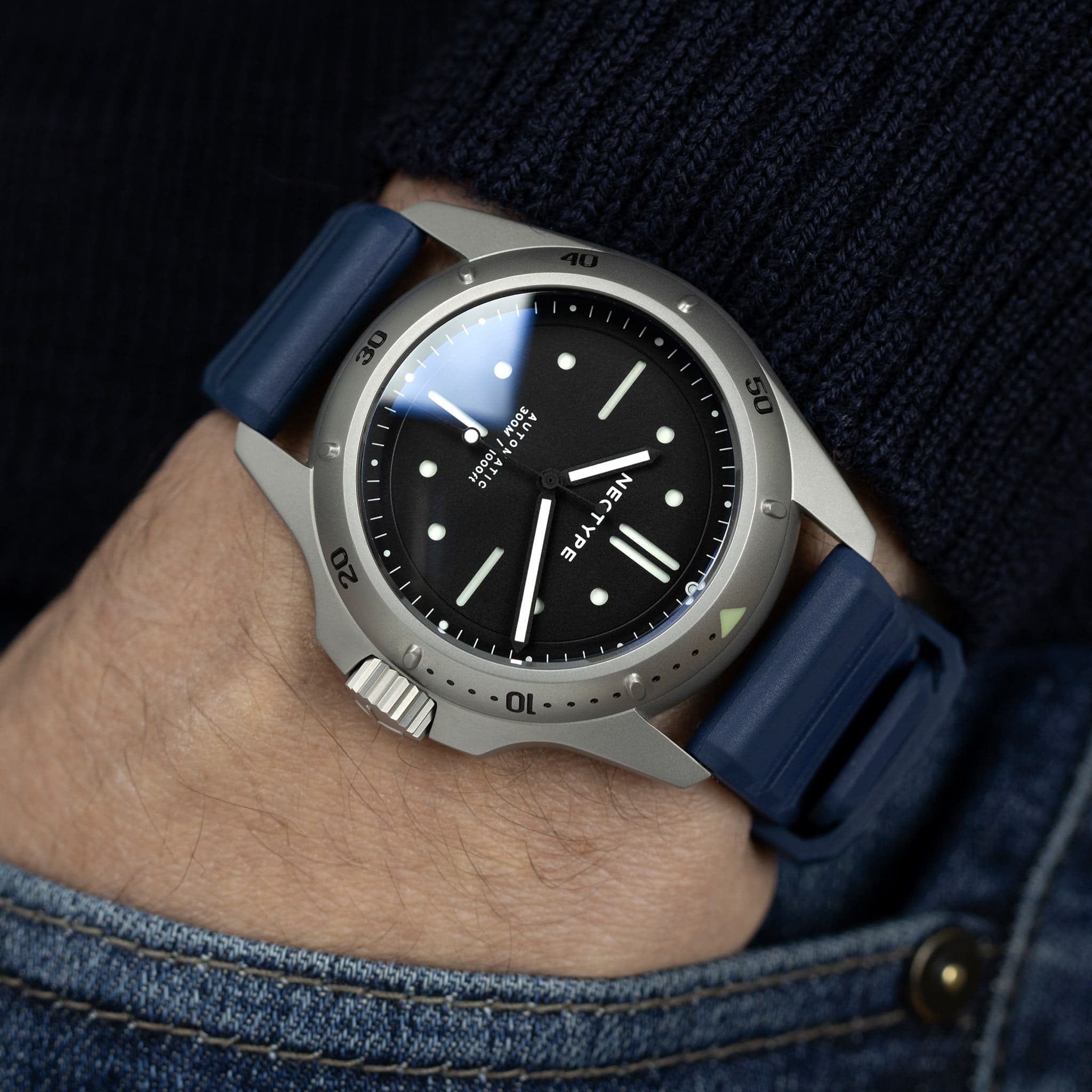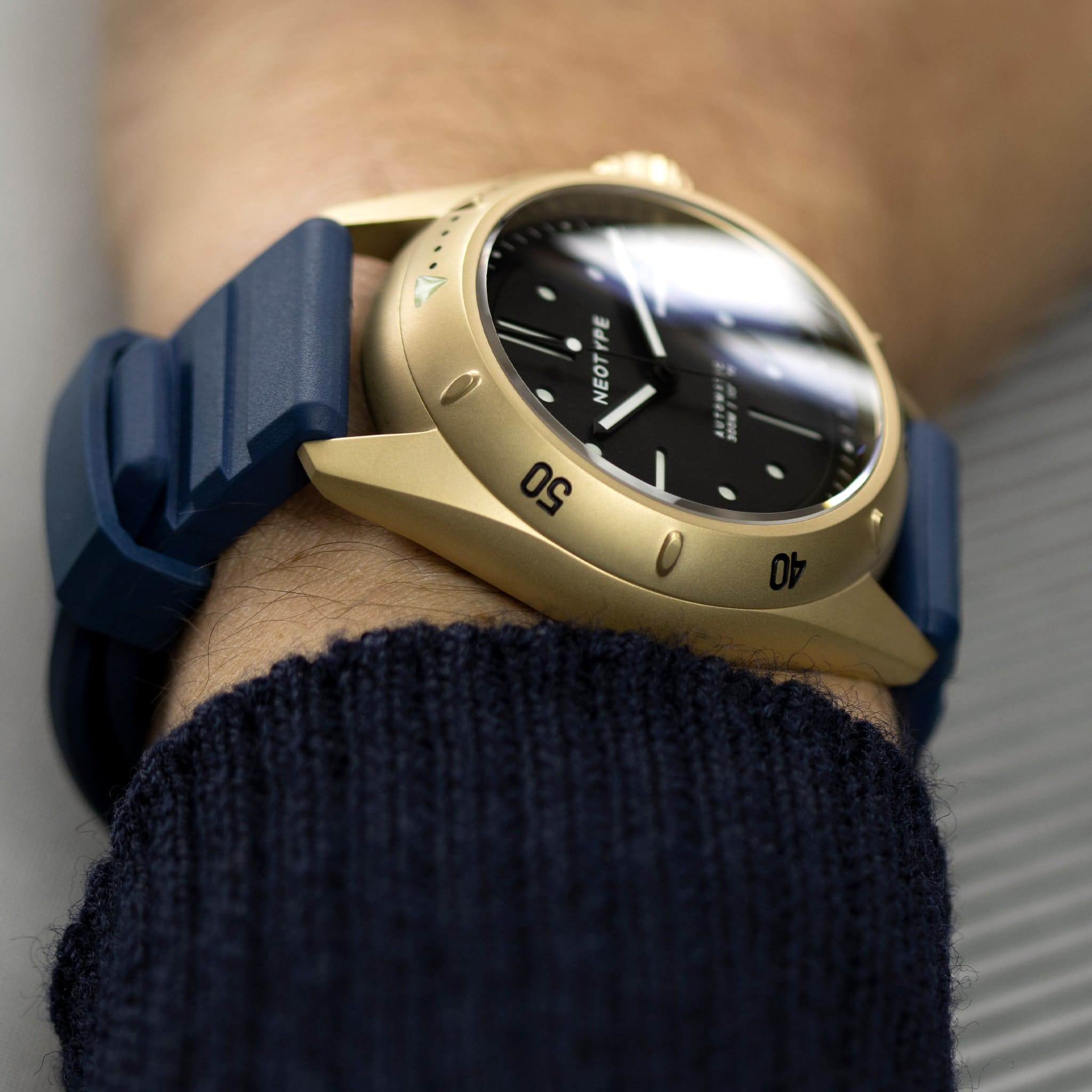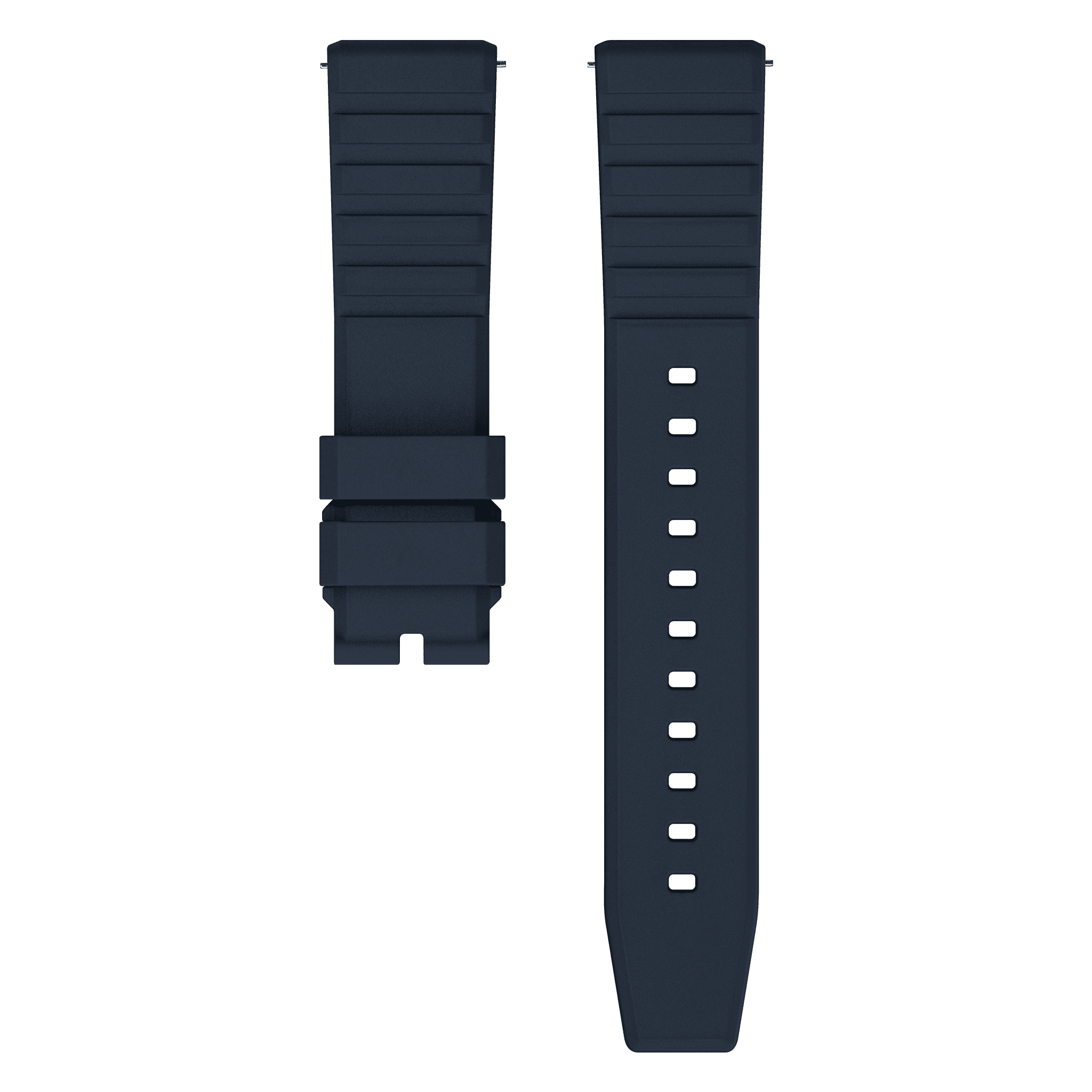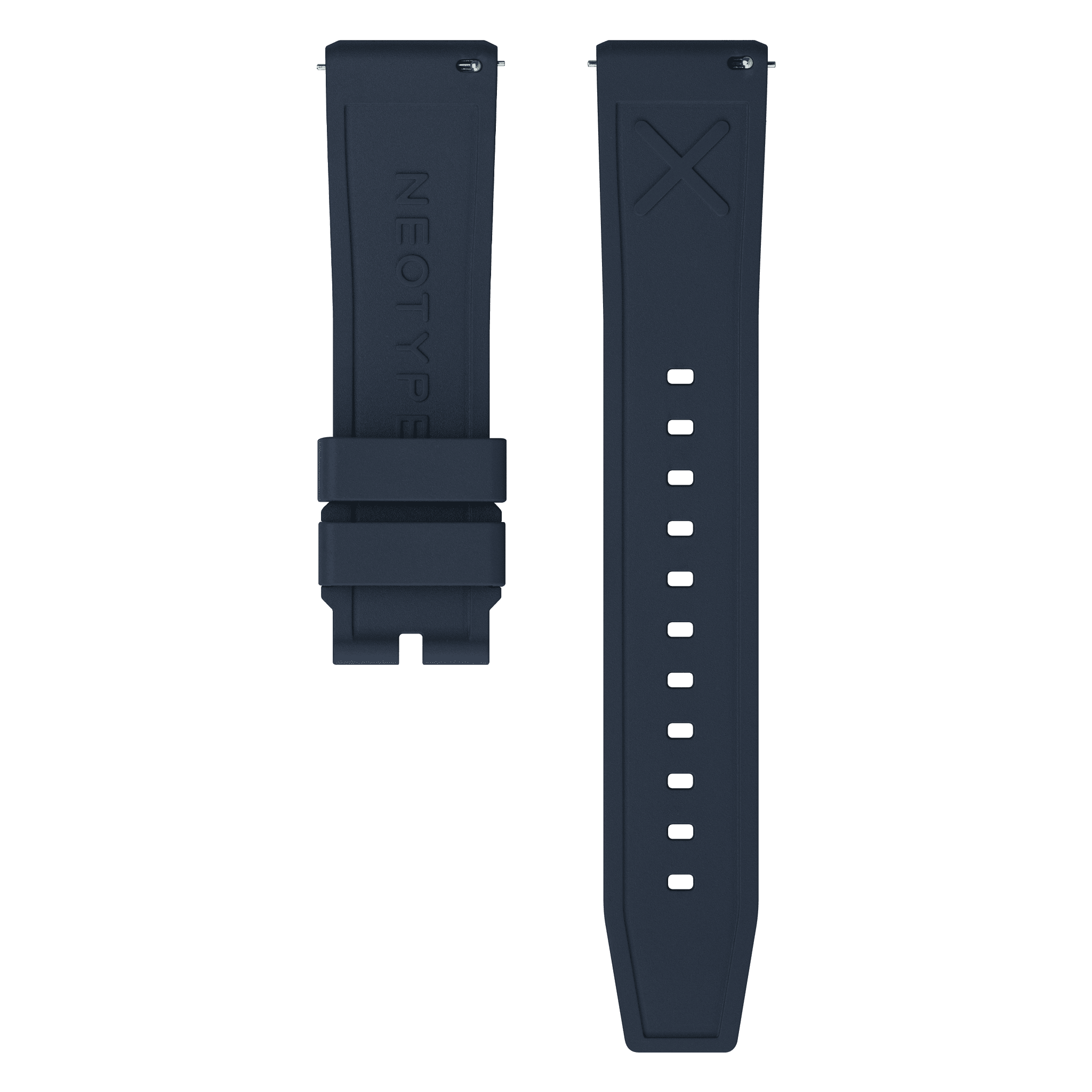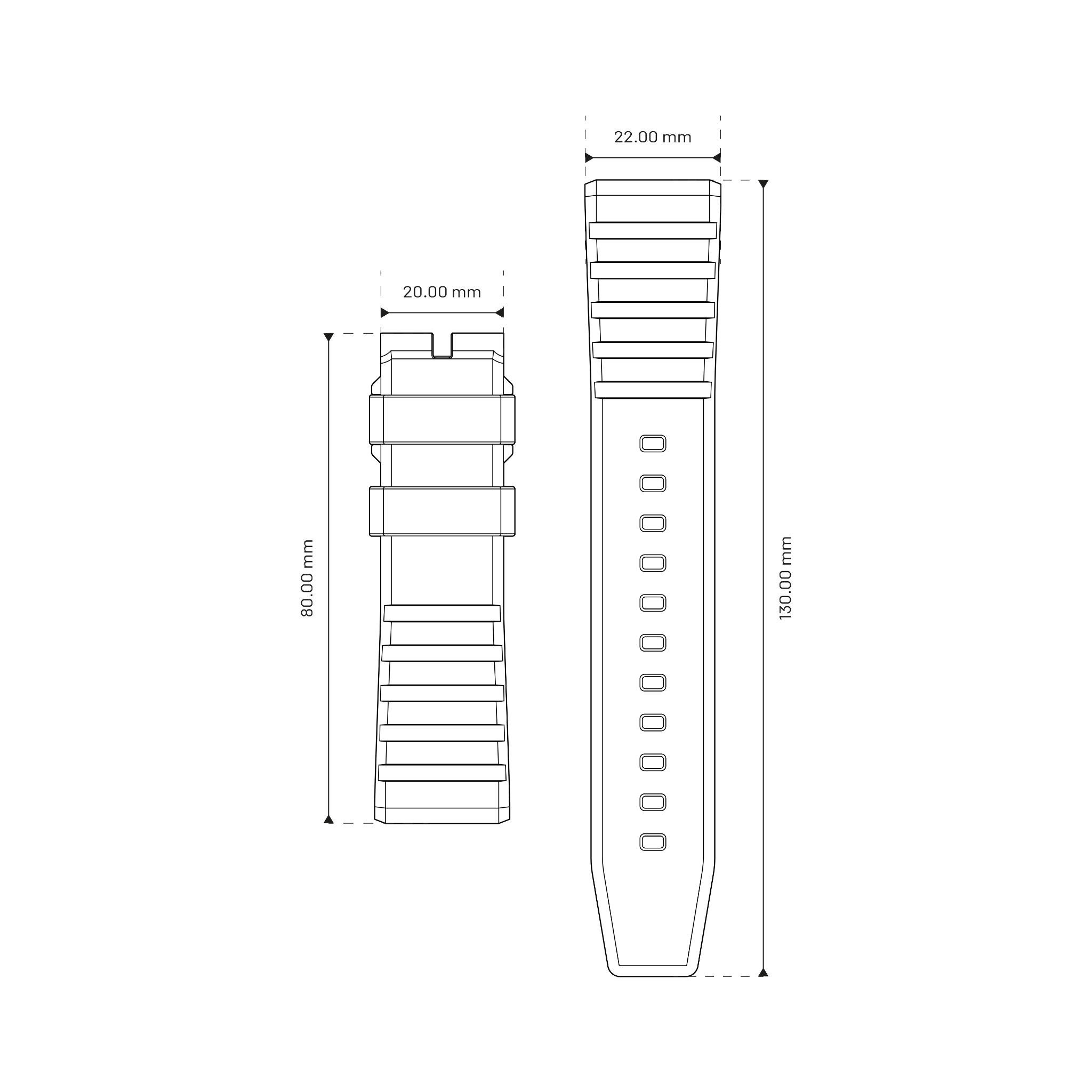 FKM Rubber Strap
Blue
WIDTH: 22 mm, buckle 20 mm
LENGTH: 130 mm x 80 mm
RESISTANCE: -30°C / +250°C or -22°F / 480°F
High resistance to chemicals and UV
Integrated quick release spring bars
Exclusive NEOTYPE FKM rubber strap. This material was selected for its superior toughness and flexibility as well as a perfect mechanical and aesthetic durability. FKM elastomer is the highest standard of quality for rubber straps in the watchmaking industry today.
Sold without buckle.

If you are not completely satisfied with your purchase, you have 14 days to withdraw your purchase free of charge. Use our contact link to notify us of your wish and you will receive a return slip. Upon receipt of the package, to be fully reimbursed, the items must be returned unworn*, in their original packaging and with all the elements present at delivery. If these conditions are not met, restocking fees may be deducted from the refund.
Only items sold directly by NEOTYPE on the www.neotypewatches.com website are eligible for returns. Items purchased from a third party cannot be returned.
* Watches whose strap has been attached to the wrist will be considered worn.
For more details see TERMS AND CONDITION
NEOTYPE watches are guaranteed for 24 months from the date of receipt. The warranty does not cover damage or breakdowns caused by improper use*, knocks, scratches, glass breakage or any general aesthetic alteration of the watch resulting from handling the watch.
* See instructions for use in the USER MANUAL
The LM01 Type D reinvents the classic diver's watch to create a durable urban tool watch with contemporary lines
A distinctly different French vision of the diver's watch
When something comes along that's unique, but also tasteful and thoughtful, I get really excited
A beautiful watchmaking project to discover